Civil Engineering
Keangnam Enterprises' civil engineering business information is as follows.
Donghae Expressway(Ulsan-Pohang)(2009.07~2016.09) -

Korea's Longest Expressway Tunnel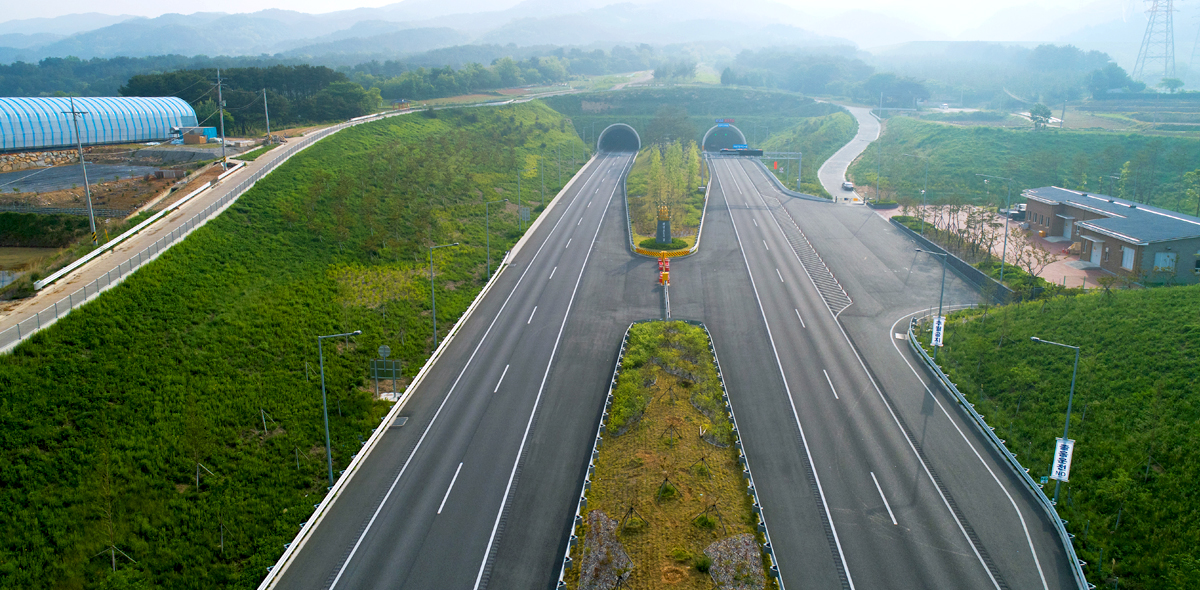 Gyeongbu High Speed Railroad(Eonyang Overpass)(2005.03~2009.03) -

Korea's First Steel Synthetic Concrete Arch Bridge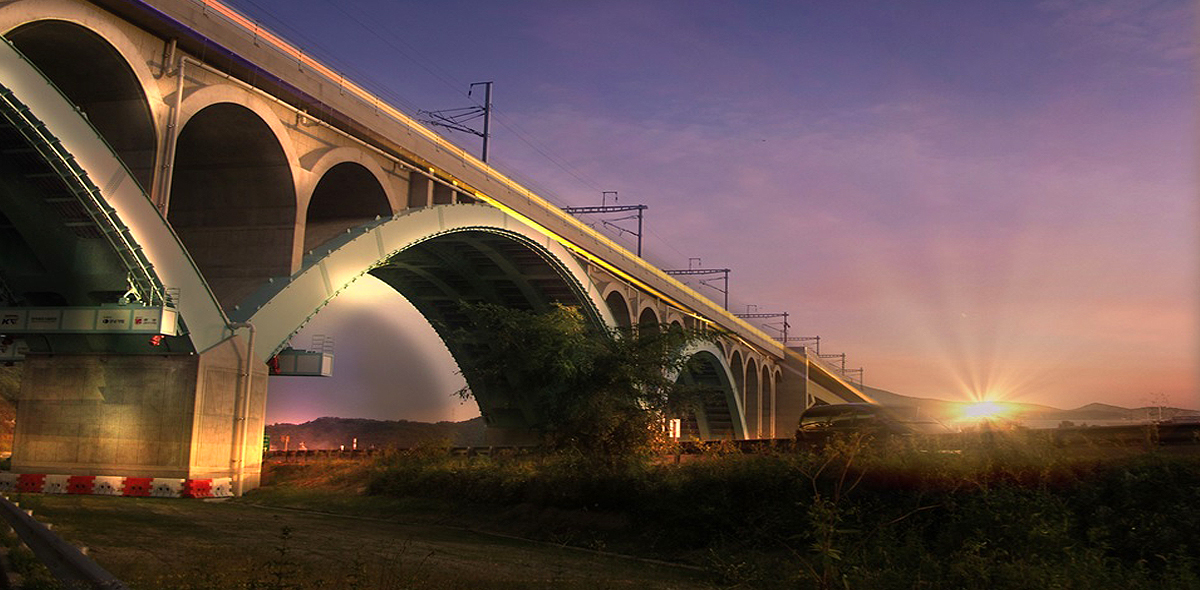 Suseo-PyeongTaek SRT Expressway(2012.01~2017.01)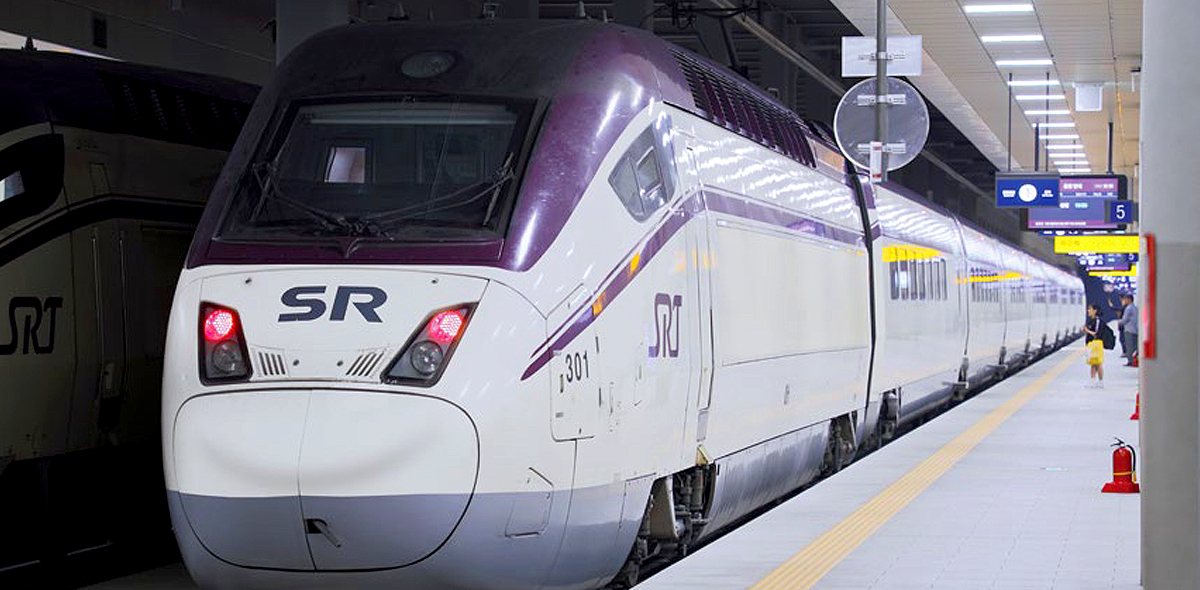 Jinju-Gwangyang Construction Zone 7(2009.04~2015.12)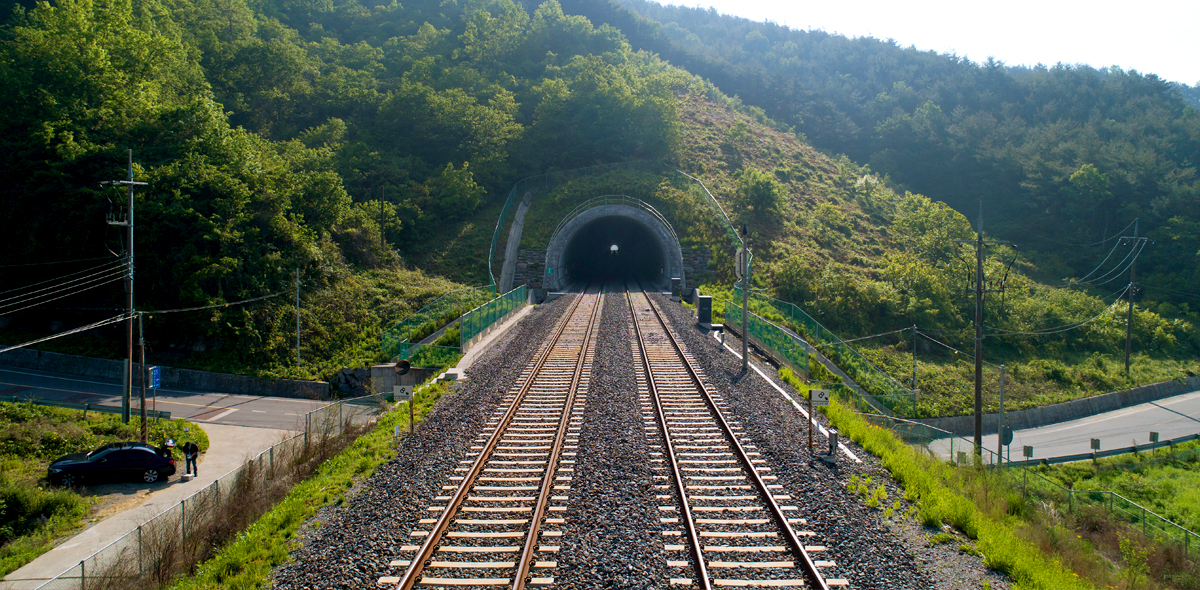 Incheon Subway(1993.12~1998.12)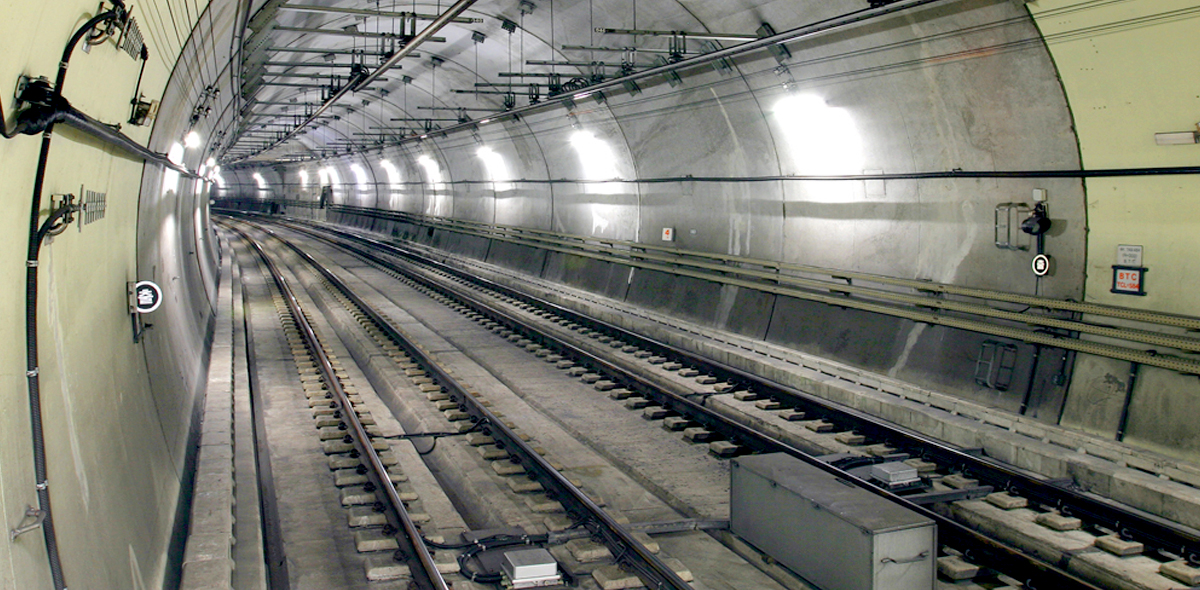 Janghang Line Railroad(2001.05~2010.04)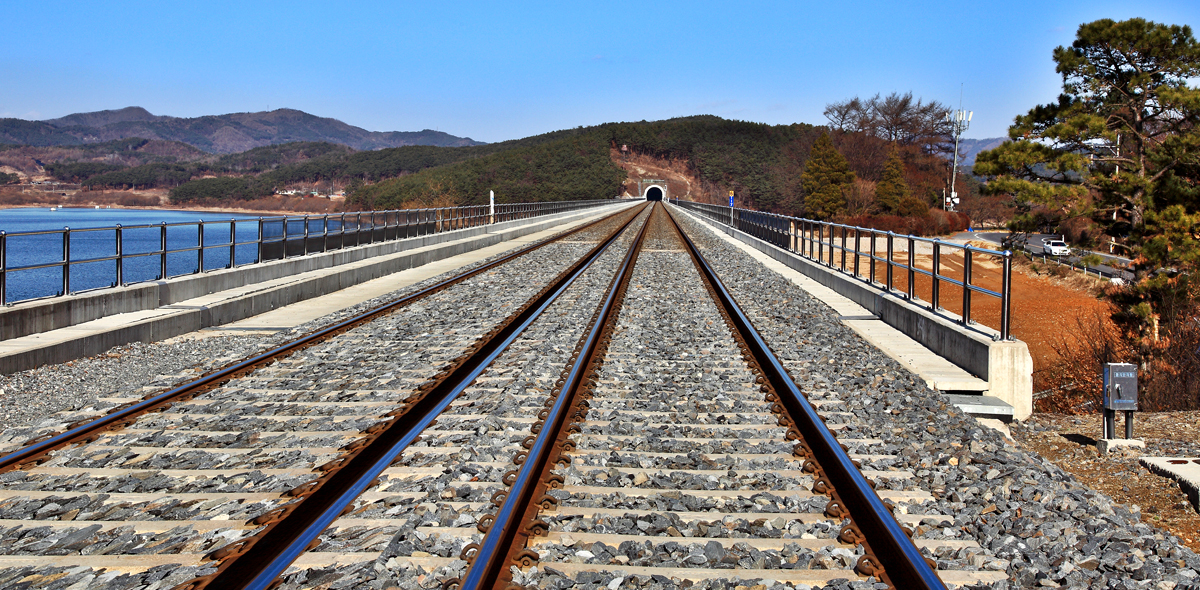 Busan Subway Line 2(Yangsan Line)(2001.12~2006.12)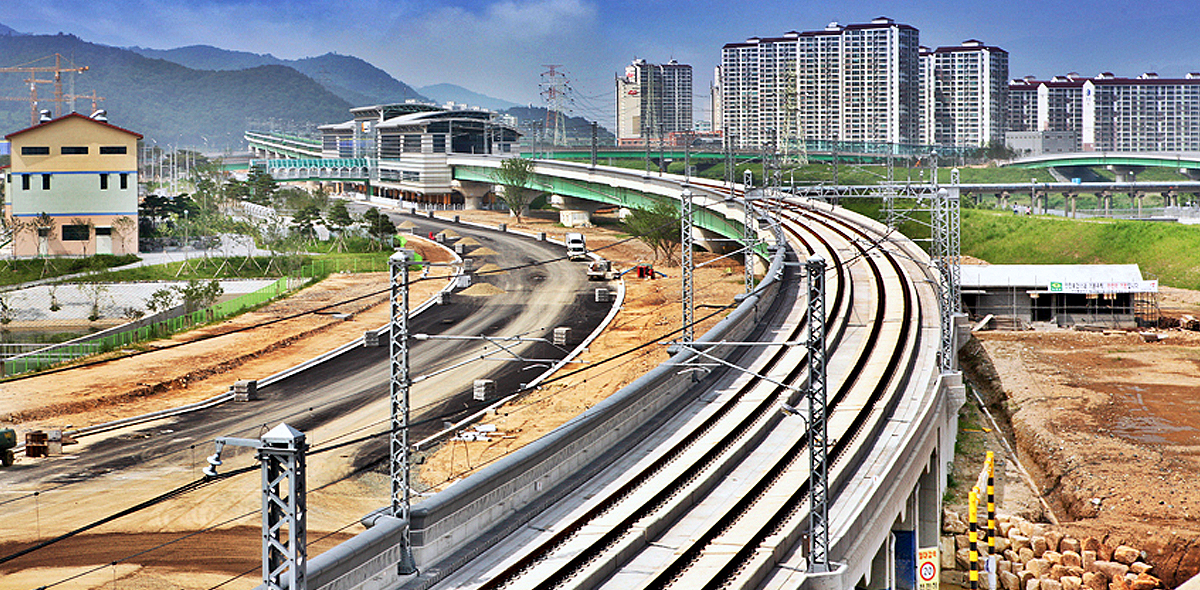 Gyeongbu High Speed Railroad(Sangchon Overpass)(1996.04~2000.04)
Sangju Yeongcheon Expressway+Rest Area(2 Spots)(2012.06~2017.06)
Chuncheon-Donghongcheon Expressway(2004.03~2009.12)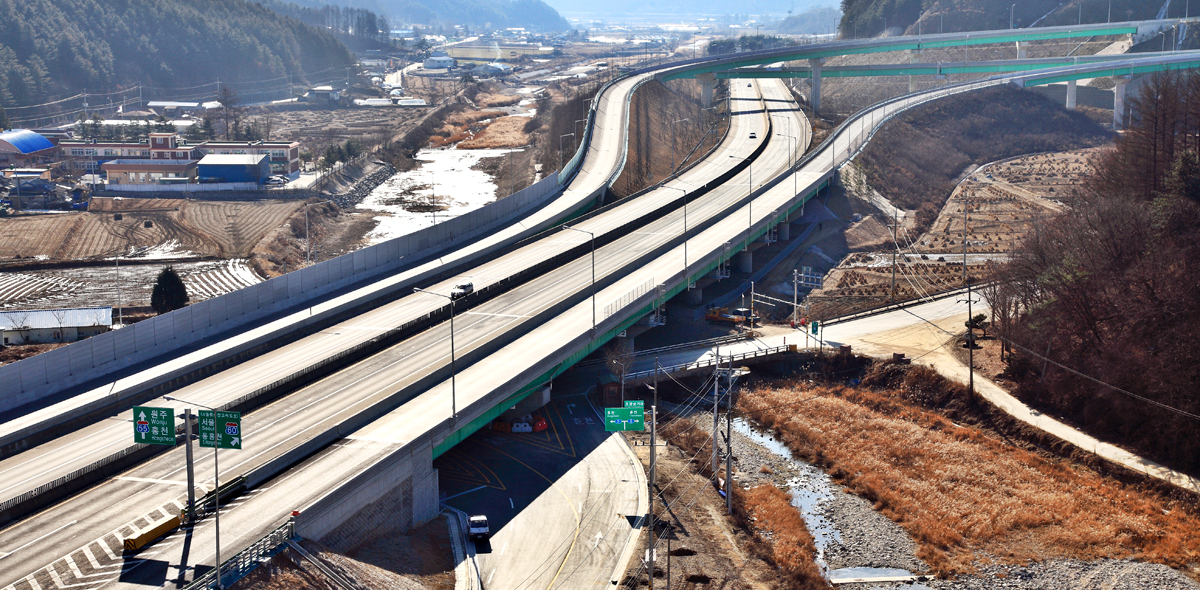 Seohaean Expressway(1998.04~2001.12)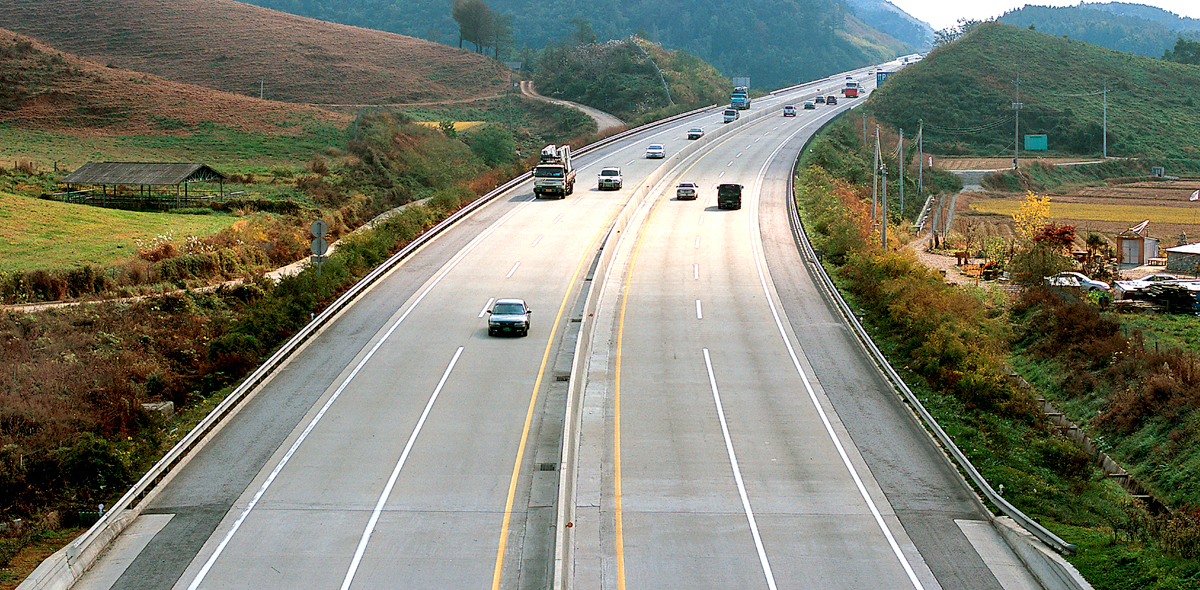 New Daegu-Busan Expressway(Miryang Bridge)(2001.12~2006.02)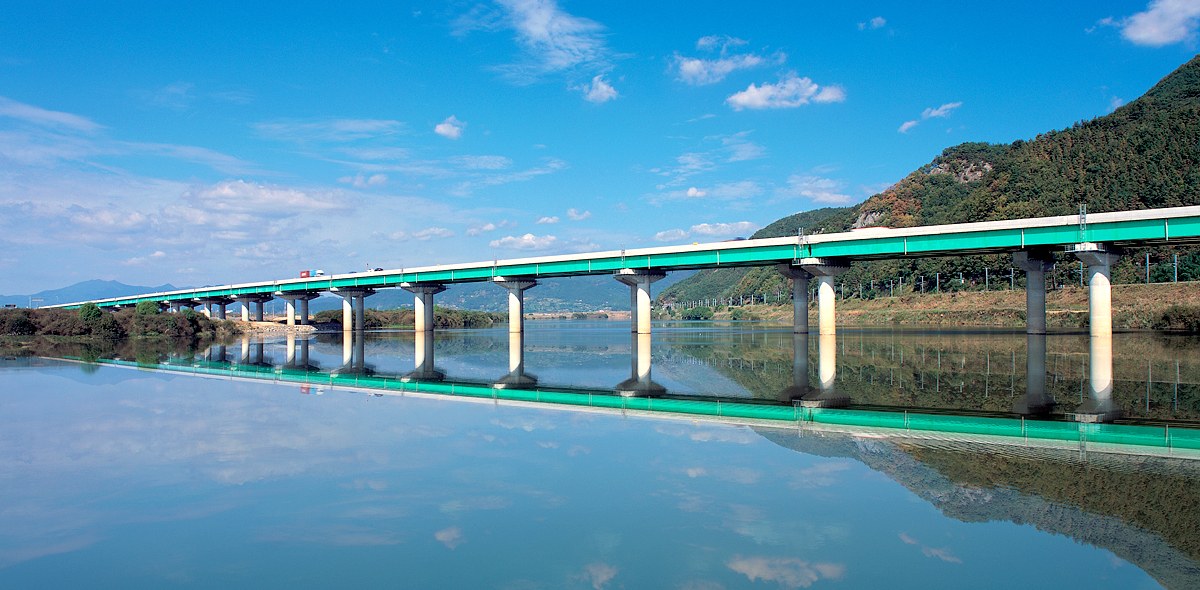 Seongnam Pangyo Overpass(Naksaeng Bridge)(2007.03~2009.04) -

Korea's First Composite Method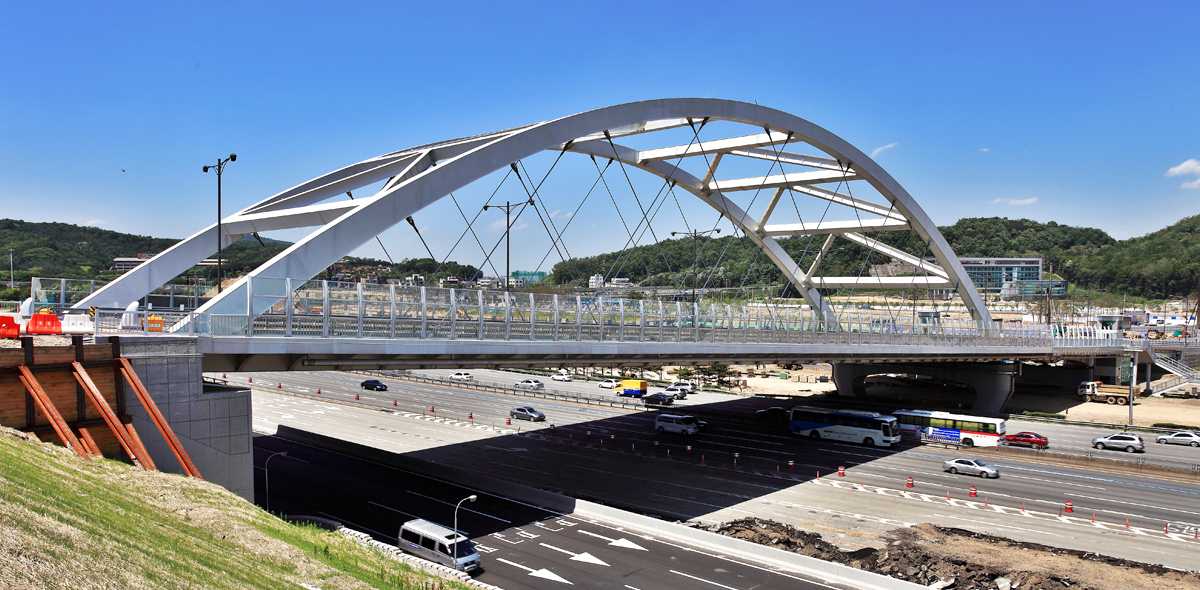 Cheonan 4th Rural Industry Road(2005.09~2010.05)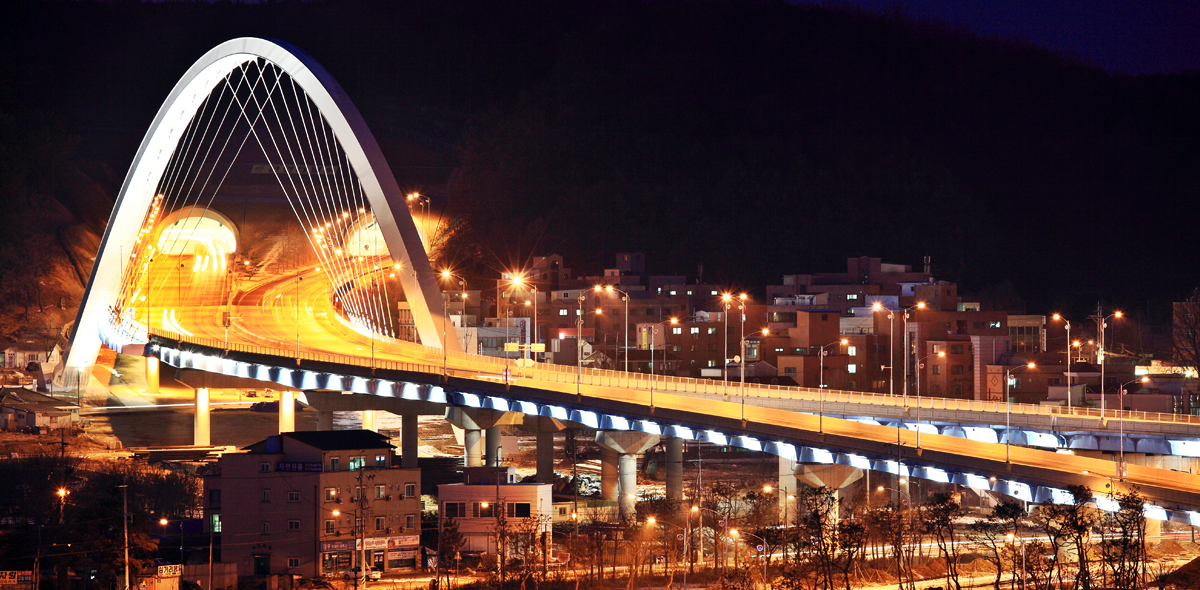 Road between Woonsan & Dangjin1999.02~2005.12)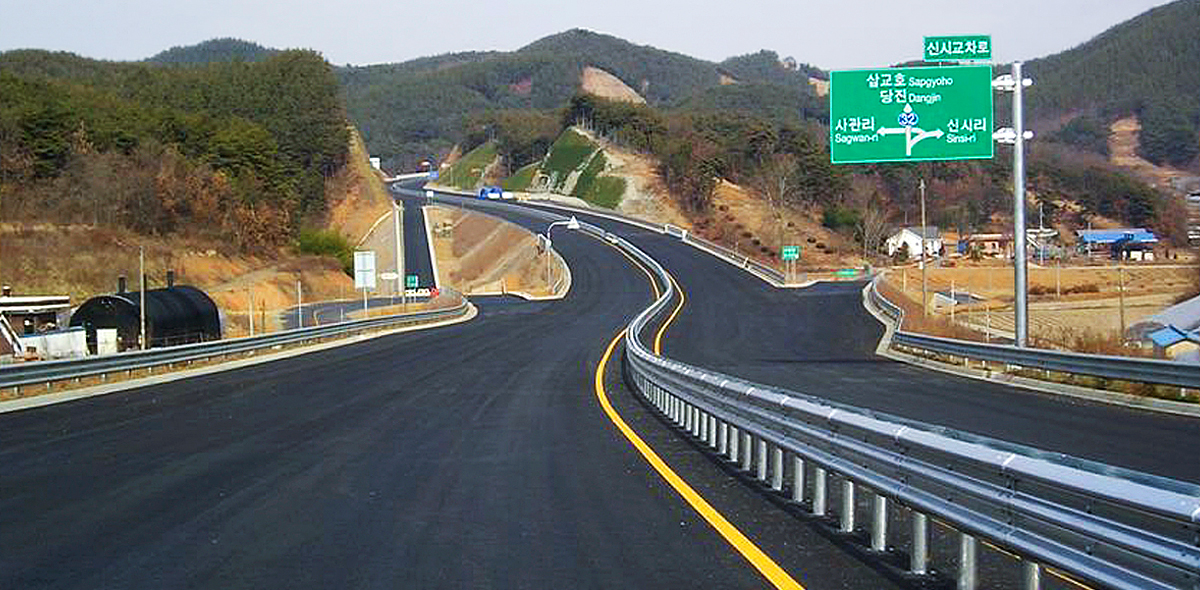 Seoul Sadang Isu Crossroad(1994.10~2000.12)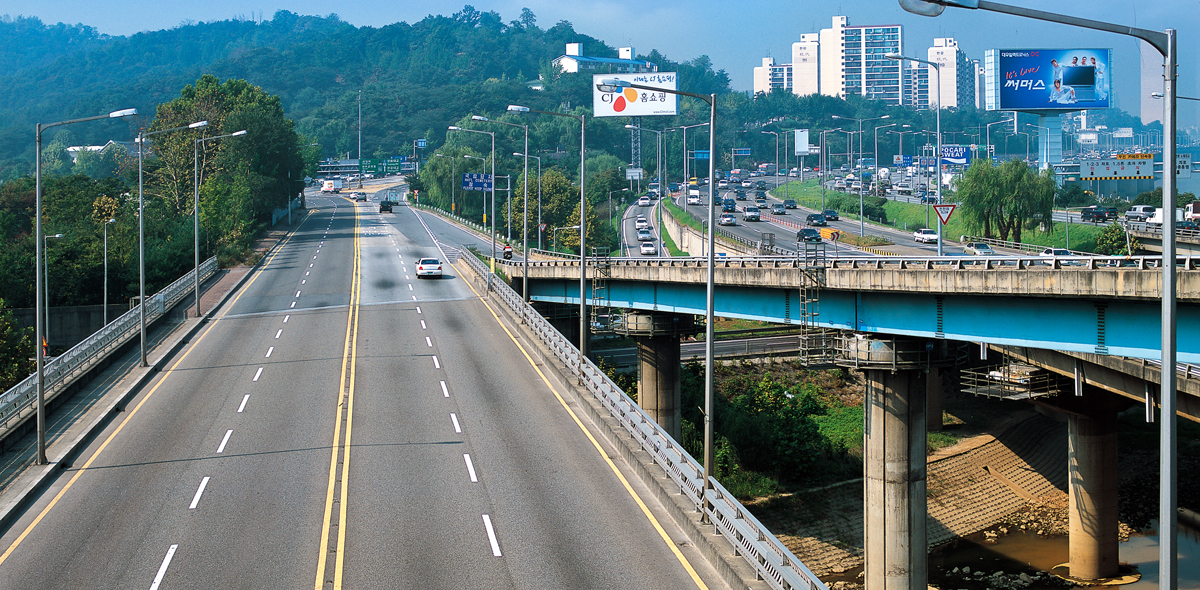 Chungnam Asan Southern Bypass(1998.03~2006.08)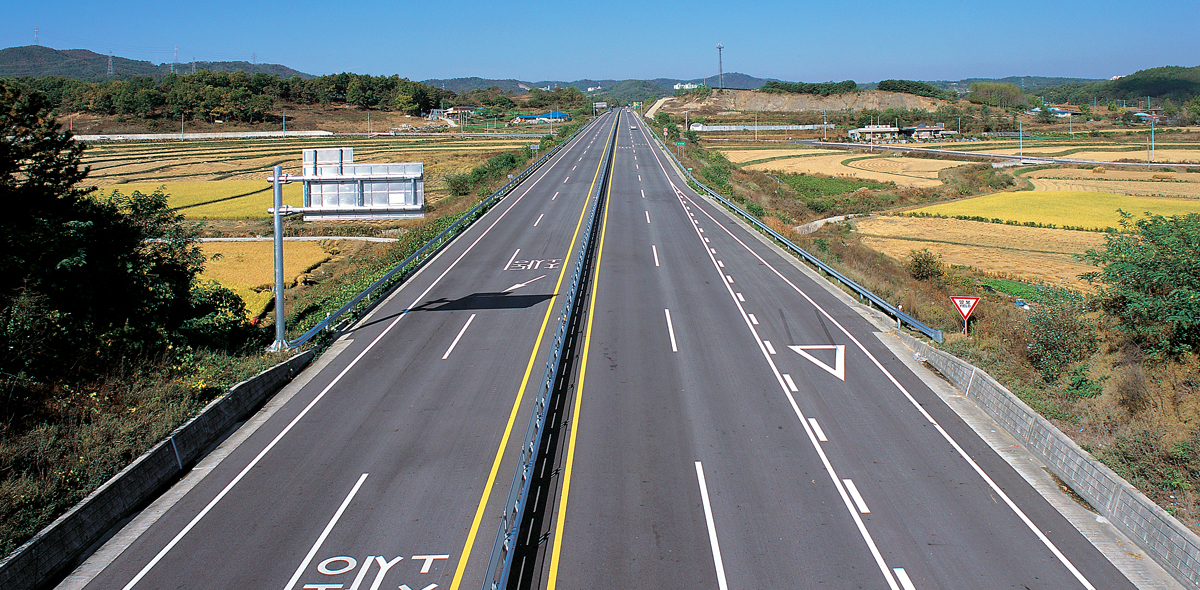 Haengdamdo Resort(2003.07~2006.06)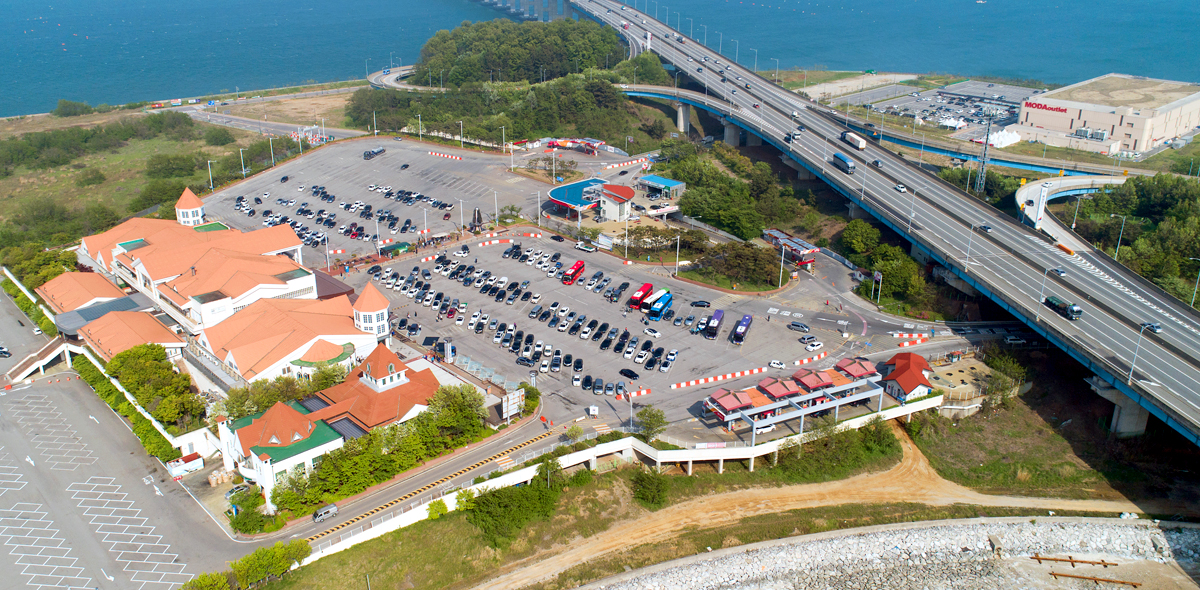 Korea Automobile Performance Test Center(2004.01~2005.07)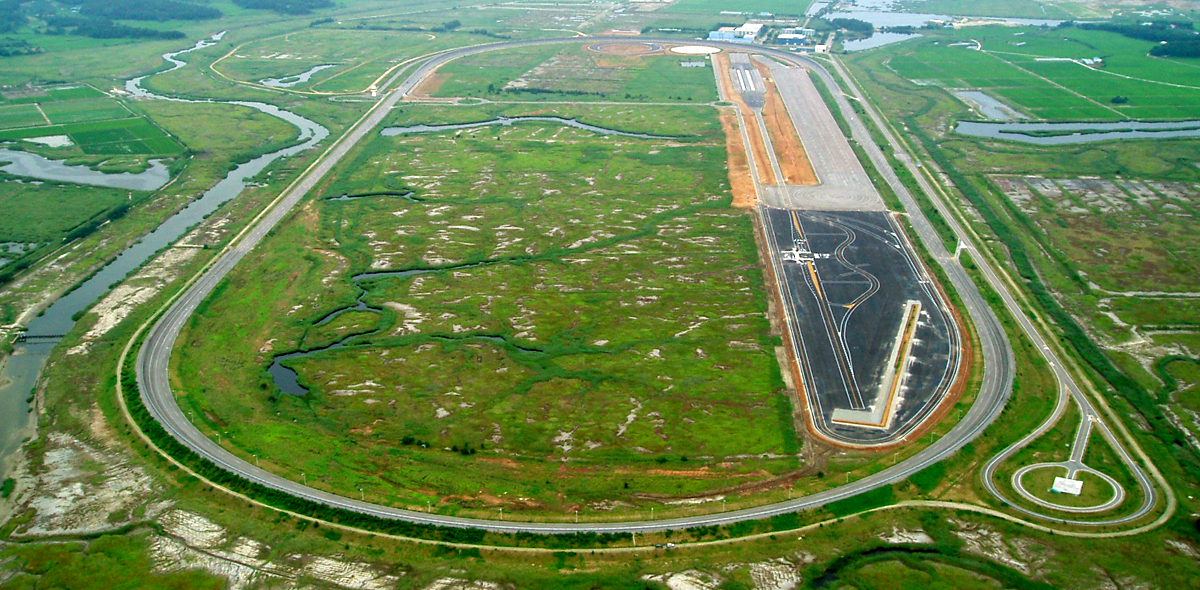 Honam Expressway(1978.10~1980.06)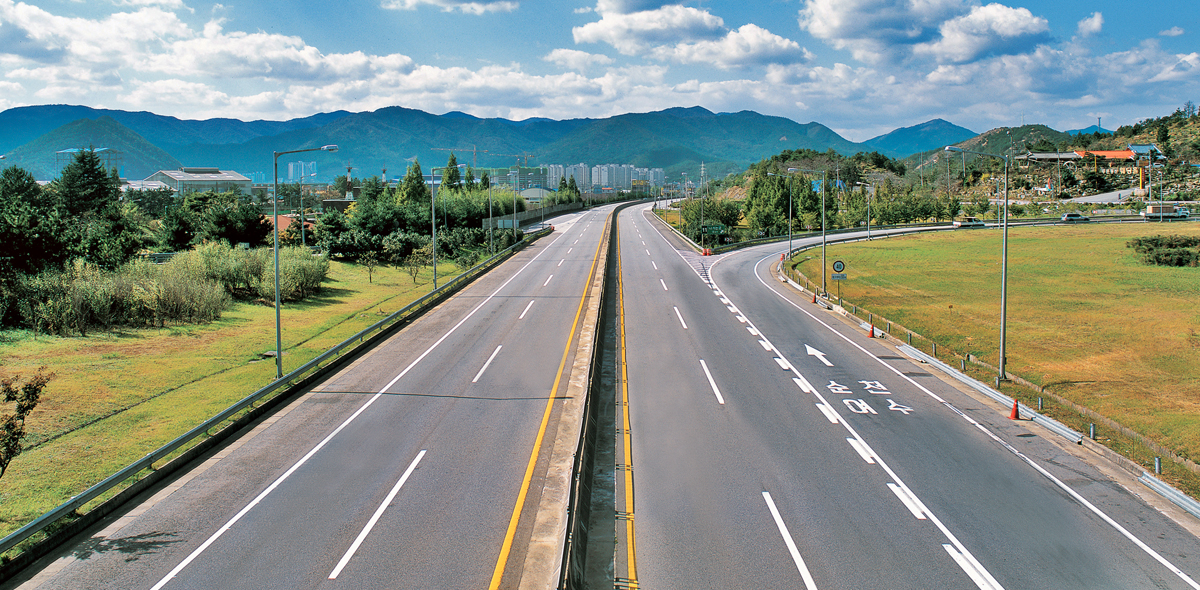 Imha Dam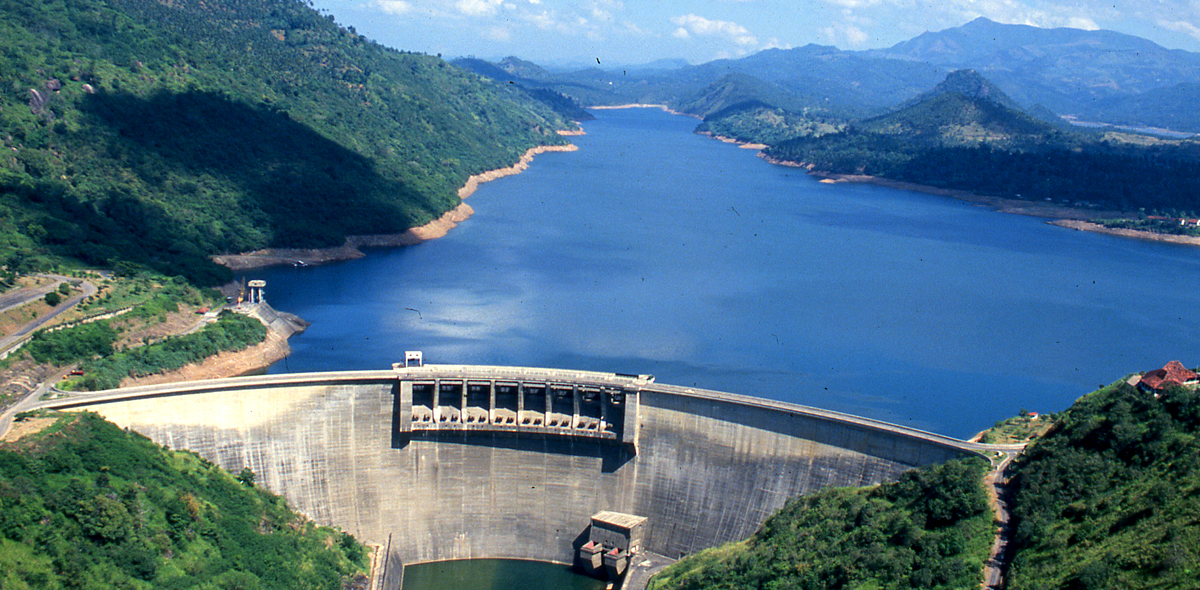 CIVIL WORKS
"Keangnam Enterprises with Technological Prowess Based
on New Technology and Construction Methods"
Keangnam Enterprises made contributions to expanding the national infrastructures through actively participating
in the overseas civil engineering projects involving roads, bridges, tunnels, subways and ports with its sufficiently
verified technological prowess and quality. Keangnam Enterprises promises to create a new space for humanity on top
of Mother Nature through continuously researching and developing new technology and methods in the future.
Railroad

Subway

Expressway

Road

Housing Site